| | | |
| --- | --- | --- |
| M6 Motorway | | Views: 1268 |
| McAlpine's engineers M6 (Preston-Lancaster section) 20-11-1963 | | Comments: 8 |
| Photo: Barrie Item #: 29861 | | |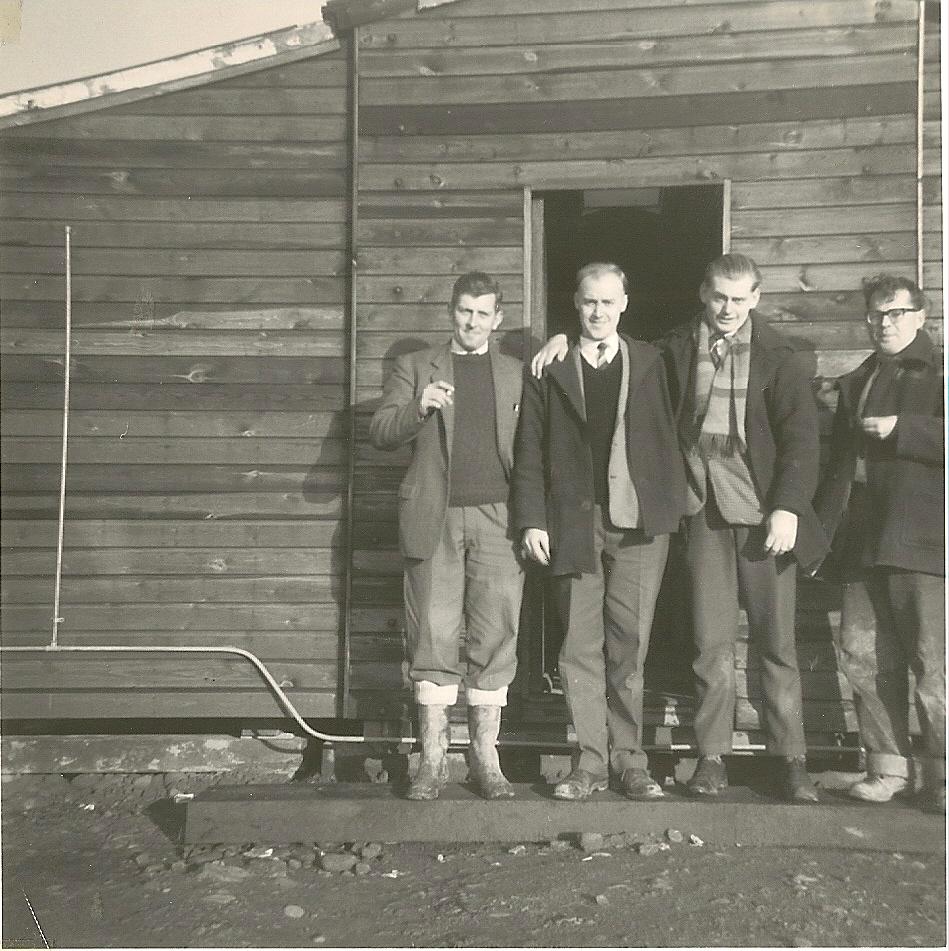 | | | |
| --- | --- | --- |
| | Image scaled down from 949px to 951px wide | Click here, or click the photo to view original |
All from the Wigan area who travelled every day to Forton near Lancaster from the Wigan area to help in the construction of the M6 linking the Preston and Lancaster "bypasses" together.
left to right-Bill Calvert,Keith Gibson, me (the youngest), Norman Philips. The site cabin behind was a wooden terrapin lit & heated by Calor Gas. No running water- Fresh water was collected in a milk churn from the farm up the road.
Comments by broady, 8th November 2017
Great photo's. I knew Ken Green very well. Abram lad. The previous photos you gave me permission to put on the McAlpine site have had, and still are generating, lots of interest amongst ex Macs employees.
Comments by Dave, 9th November 2017
Who's Ken Green?
Comments by broady, 9th November 2017
Sorry. Wrong photo. He is on the next one. Next to the end on the right.
Comments by Barrie, 9th November 2017
Broady, Both Keith & Norman used to give me a lift in their cars if I had missed the works bus from Wigan. At least 2 McAlpine old buses (possibly x Crosville) would take the "workers" up to Bilsborrow every morning leaving Wigan around 6 am-Pick in Standish. It is nice to read comments on the McAlpine facebook about them.
Comments by whups, 10th November 2017
did any of you know arthur roberts as i remember him working for mc,alpines . he was a giant og a man in more ways that 1.he lived in out street in birch grove.
Comments by Broady, 11th November 2017
I donít remember him but I think his son Geoff worked on the M58 in the late 70ís / early 80ís.
Comments by Broady, 12th November 2017
Barrie, Someone named Patrick Langan was enquiringly after your health on the McAlpine web site.
Comments by Johnny, 17th November 2017
Affectionately known as McAlpines Fusiliers! I used to work for Tarmac in late sixties and we done bits of work on M6. No hard hats in them days!