| | | |
| --- | --- | --- |
| Transport | | Views: 850 |
| Oliver Hart Haulage. | | Comments: 6 |
| Photo: Alf Bimpson Item #: 29321 | | |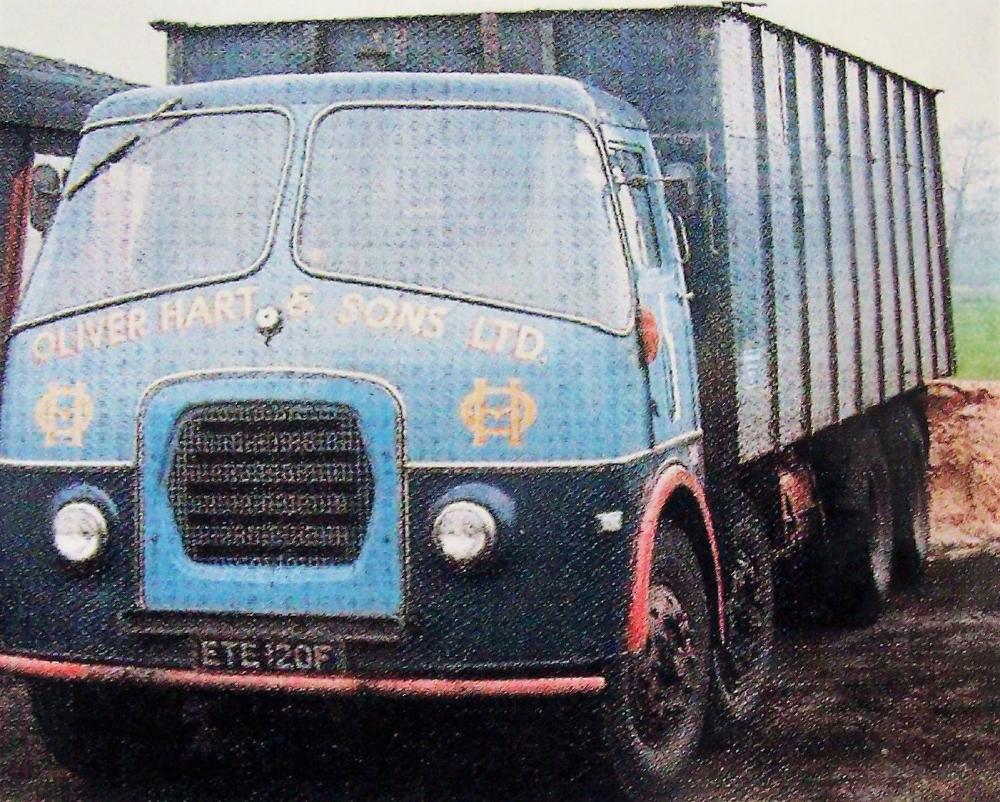 | | | |
| --- | --- | --- |
| | Image scaled down from 1000px to 802px wide | Click here, or click the photo to view original |
1968 8 wheeler wagon from Oliver Hart.
Not sure what make it is though.
Comments by . Ozymandias ., 27th April 2017
The cab of the motor is from an E.R.F. KV. Lord only knows what the grille came off. A Kelvinator fridge freezer by the looks of it. Harts were world famous around Wigan for cannibalising their motors. They even made their own version of a Bristol, a wagon that was designed and built specifically for and used uniquely by B.R.S.
Comments by Garry, 28th April 2017
Atkinson with a different front grill.
Looks a slow plodder.
Comments by Howard P, 28th April 2017
I suspect it's a smokey HGV.
Comments by Alan, 28th April 2017
Sentinel truck.
Not ERF.
Comments by Kevin, 28th April 2017
The early E.R.F.s had an oval front grille nothing like this one. Could be a Bristol.
Comments by Albert., 29th April 2017
I have noticed that some do make comment, with regard to the amount of photographs showing different categories of railway engines, and road lorries. It is very apparent that such photographs do give pleasure to many contributors, by the amount of interest in the photographs that is forthcoming. It is of interest to read those comments, by those contributors