| | | |
| --- | --- | --- |
| St Mark's School, Newtown | | Views: 677 |
| st marks girls school 1907 | | Comments: 4 |
| Photo: jimwa Item #: 31490 | | |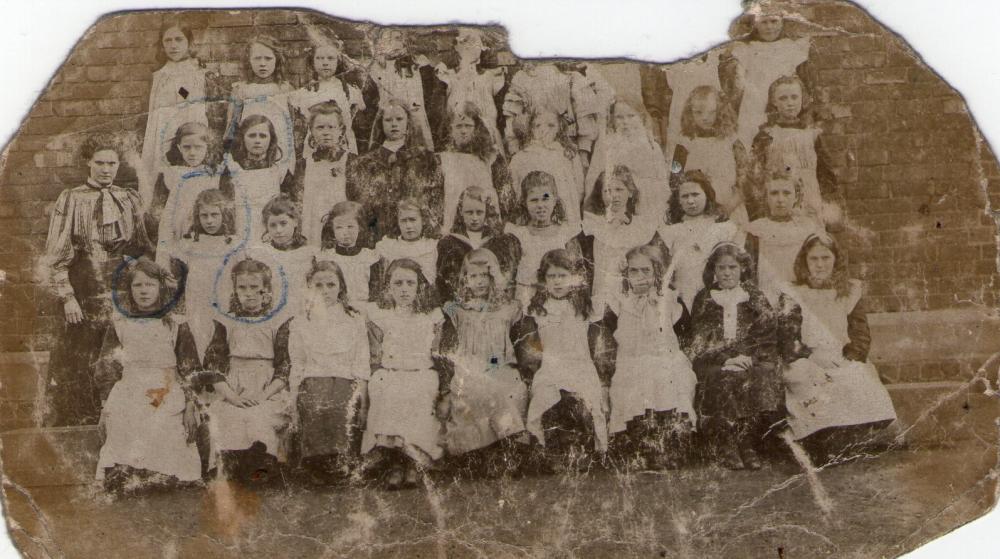 | | | |
| --- | --- | --- |
| | Image scaled down from 1000px to 559px wide | Click here, or click the photo to view original |
| | | |
| --- | --- | --- |
| | written on the back of the photo reads, miss martlands class 1907. the young girl circled 2nd row up is Nellie Griffiths (nee kay), she was born 1895. | |
Comments by Poet, 4th September 2019
No hint of glee anywhere here is there? It's easy to conclude these girls were both repressed and lacklustre with poverty . Yet no one smiled in photographs then. It was probably considered undignified, and certainly this sitting would have been conducted with great formality and almost scientific awe. You can sense the teacher saying, " One move Nellie and you're for it ".
Comments by Veronica, 4th September 2019
It took so long to take a photograph that the children's faces would be aching with smiling. On the other hand,keeping still was the main object - so no wriggling about please. How often have we seen a 'blurred' image of some children who couldn't keep still...probably the ones who were naturally mischievous and teacher kept her beady eye on those with a withering glance - poor mites!
Comments by Veronica, 4th September 2019
It's quite possible some of those girls may have done half a days work in the mill as well, or going to the mill in the afternoon. What a 'childhood'!
Comments by Maureen, 5th September 2019
I wonder if Miss Markland was any relation to Mr Markland who I think was the headmaster at the Grammar School.