| | | |
| --- | --- | --- |
| Notre Dame School, Standishgate | | Views: 594 |
| Norte Dame Convent School 1933/4 | | Comments: 9 |
| Photo: Karl Winnard Item #: 31210 | | |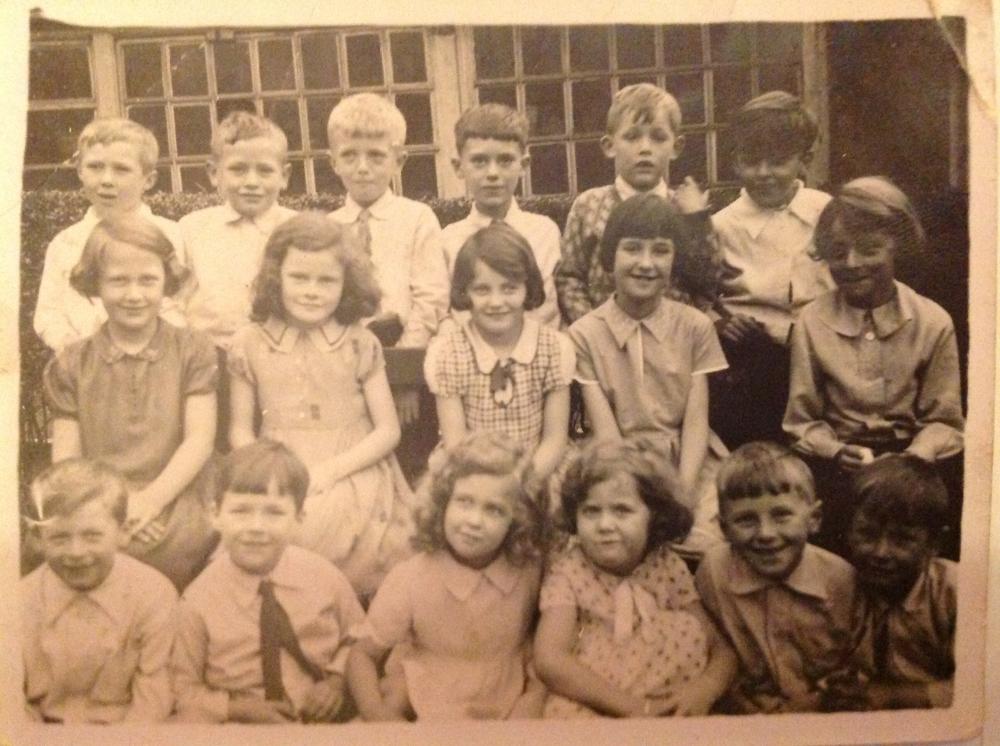 | | | |
| --- | --- | --- |
| | Image scaled down from 1000px to 746px wide | Click here, or click the photo to view original |
I hope this is in the right section. My late father, Nigel Winnard, had written down most of the class but tricky to read so here goes:
Back row: Geoffrey Moss, Alan Ward, D.Ellis, Nigel Winnard, Dick Ressick?, Michael Topham
Middle: Betty Robinson, Marie Hyde, Gillian Aspinall, Margaret Woodhead?, x,
Front: Billy Morris, Richard Prestwich, Gillian Walmsley, x, Cyril Cook?, Eric Smith

Comments by Veronica, 11th May 2019
Always thought the Convent was a girls' only school. I know it was after pupils were 11 years old.
Comments by Michael Gormally, 11th May 2019

Are you the same family as Winnards the bakers in Gidlow Lane?
Comments by B., 11th May 2019
Alan Ward looks like the one who managed the Wigan Bier Keller for Eddie Farrimond?
Comments by Donald Underwood, 13th May 2019
Geoffrey Moss,Nigel Winnard & Michael Topham were in the Sixth Form at WGS when I joined in 1943.Topham has died fairly recently.He was something of an eccentrics Classical scholar.He did the pole vault & the High Jump in the School sports wearing combinations.The Ressick? in the photo is probably Rennick.His people owned the Wigan Examiner and were Roman Catholicsq
Comments by fred foster, 16th May 2019

Michael Topham won the Classic Tripos when he was at university and you are right about him being eccentric. His poems in the WGS magazine are really weird. He was in the 5th form when I started school in 1942
Comments by jack, 17th May 2019
Correction. The Hollies not The Elms.
Comments by Carol, 25th May 2019
This school photo is not from the Hollies. At the time it was taken the Hollies (Notre dame) was still a private house. When it became a school the attendees wore uniforms. I posted a copy of your photo onto the Notre Dame fb group, which is where this info came from as some of the members remember the family who lived in the Hollies.
Comments by Karl Winnard, 10th June 2019

Thanks for all your comments. Hi Michael, no, not related.
Comments by Karl Winnard, 10th June 2019

Hi Carol, thanks for your comments. Have I got the wrong school? My father simply referred to it as the convent which was close to where he lived in Trafalgar Rd.