| | | |
| --- | --- | --- |
| Wigan Grammar Schools | | Views: 1398 |
| WGS 2nd Year XV 1959-60 | | Comments: 9 |
| Photo: PF Item #: 30889 | | |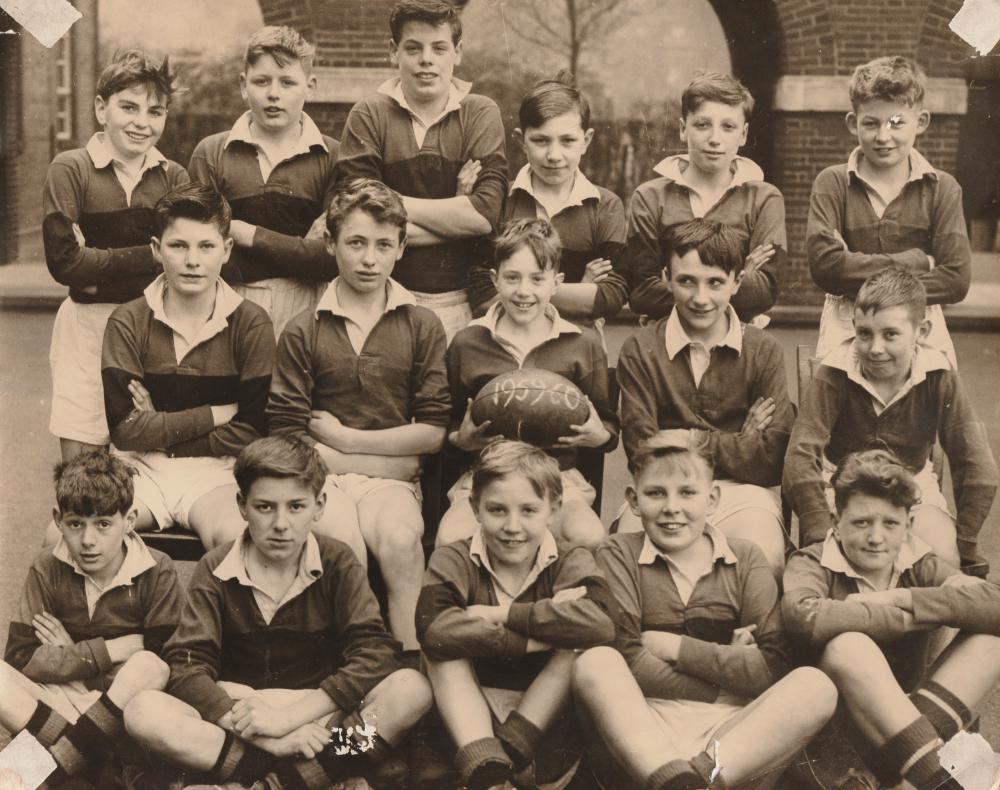 | | | |
| --- | --- | --- |
| | Image scaled down from 1000px to 790px wide | Click here, or click the photo to view original |
Comments by Ranger, 10th January 2019
Back row L to R: Geoff Isherwood,Alan Curless,Malc Murray, Billy Anderton, Billy ?, ??
Middle Row L to R: Ronnie Lynn, Pete Woods, Derek Birchall, Pete McNab, ??
Front Row L to R: Phil Maiden, Brain Dumican, Garvin Graves, Mick Perrin, Ben Hughes.
Comments by whups, 10th January 2019
i knew ronnie lynne quite well . he was a fitter boss at golborne colliery & there,s a ipc of us winning the north west darts comp for golborne in the work section for golborne.
Comments by RON HUNT, 10th January 2019
Ronnie Lynn moved down to the Stoke area about 20 years ago could be longer.
Comments by Scholes Malc, 10th January 2019
Derek Birchall aka 'The Oracle' – the most knowledgeable man on rugby I have ever met
Great player, coach and all-round good guy
Comments by AH, 11th January 2019
Worked at golborne colliery same time as Ronnie lynn : scholes malc : enough said about MR B ; great rugby knowledge
Comments by whups, 11th January 2019
AH have u seen the pics of golborne in the work section ? . were on the last page whe we won the miners comp .
Comments by Graham Parkinson, 13th January 2019
I knew Phil Maiden when he played drums in my band (The Senators) in the 60's. If it's the same Ronnie Lynn then he played bass in the same band! Thanks for the info , it's good to see their faces again albeit from much younger days!
Comments by Pw, 14th January 2019
I worked with Phil Maiden at BICC in Leigh a very good and nice person.Had many a good laugh and happy memories.
Comments by Janet Finch nee Melling, 20th February 2019
The boy on the second row on the far right is my brother Alan Melling