| | | |
| --- | --- | --- |
| Spring View School | | Views: 884 |
| Spring view rugby | | Comments: 4 |
| Photo: Stan wallace Item #: 29775 | | |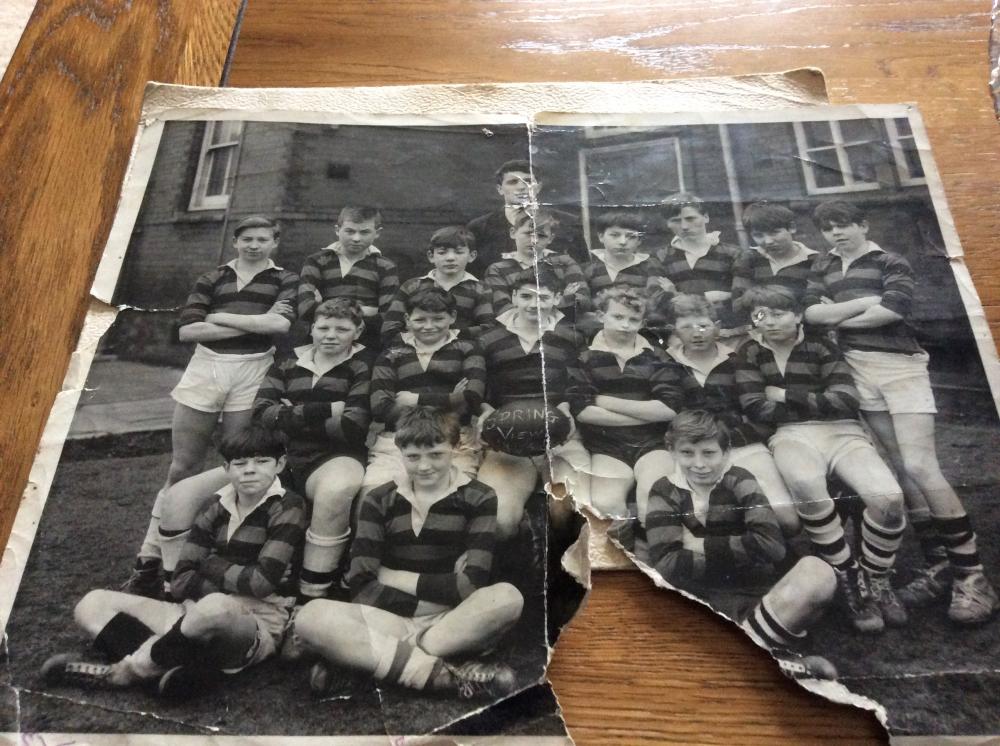 | | | |
| --- | --- | --- |
| | Image scaled down from 1000px to 746px wide | Click here, or click the photo to view original |
1
Spring view school boys 1960/61
Comments by Geoff, 10th October 2017
I should know them all but time is a thief.
Back row L to R Pennington( I think ) G.Fulford,Cunningham,Phillip Peet,?,Les Smalley, McSorley,Les Downing.
Middle row. L to R Eric Higham, Eric Shaw,Brian Ramsdale,Jeff Webster, ?,?.
I can't remember the front three. I'm sure someone will fill in the gaps. Mr Jameson is the teacher.
Comments by Stephen Price, 15th October 2017
Geoff. would it be Roy or Dennis Cunningham?
Comments by Geoff, 15th October 2017
Stephen- I didn't put a first name as I wasn't sure which Cunningham it was. If I was pushed I'd say it was Roy, only because I think Roy was more my age than Dennis.
Comments by AH, 16th October 2017
definitely roy Cunningham ; dennis was the eldest both started work at old boston NCB haydock