| | | |
| --- | --- | --- |
| St Michael & All Angels, Swinley | | Views: 496 |
| St Michael & All Angels late 50s early 60s | | Comments: 4 |
| Photo: David Brown Item #: 31214 | | |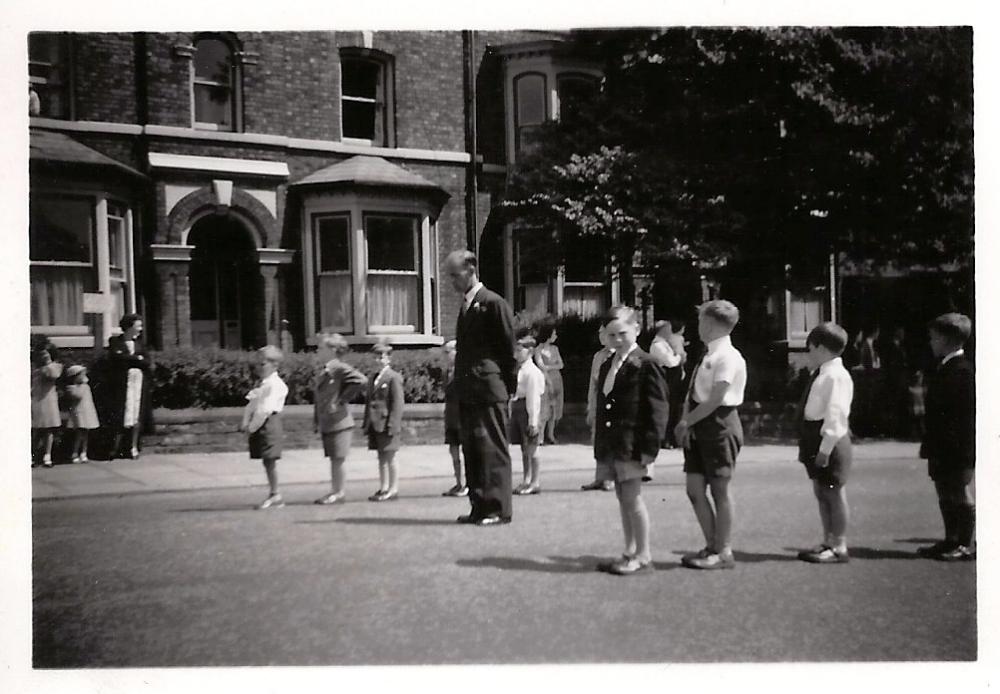 | | | |
| --- | --- | --- |
| | Image scaled down from 1000px to 694px wide | Click here, or click the photo to view original |
Comments by Cyril, 14th May 2019
looks like the houses on Swinley Road opposite the church building. The leading man has a look of George Sandiford who taught metal craft at Pemberton, though latterly I know he was a congregant at Orrell Post Methodist Church close to where he lived.
Comments by Phil T, 17th May 2019
This is outside 135 Wigan Lane, corner of Springfield Street.
Comments by Mick, 19th May 2019
Cyril - George Sandiford is still active at Orrell Post Methodist church, or at least he was a few weeks ago, when I looked in at one of their monthly book sales.
Comments by Cyril, 21st May 2019
Mick, Glad to hear he's still active, I haven't been past there for some time so don't know if they still have a Wayside Pulpit, George would put up the messages on there. There's not many churches have them nowadays - pity, here's an example.

People ignore God and then blame him for the chaos that results.