| | | |
| --- | --- | --- |
| St Thomas's Walking Day | | Views: 1222 |
| Sandra | | Comments: 8 |
| Photo: Anne Melling Item #: 30452 | | |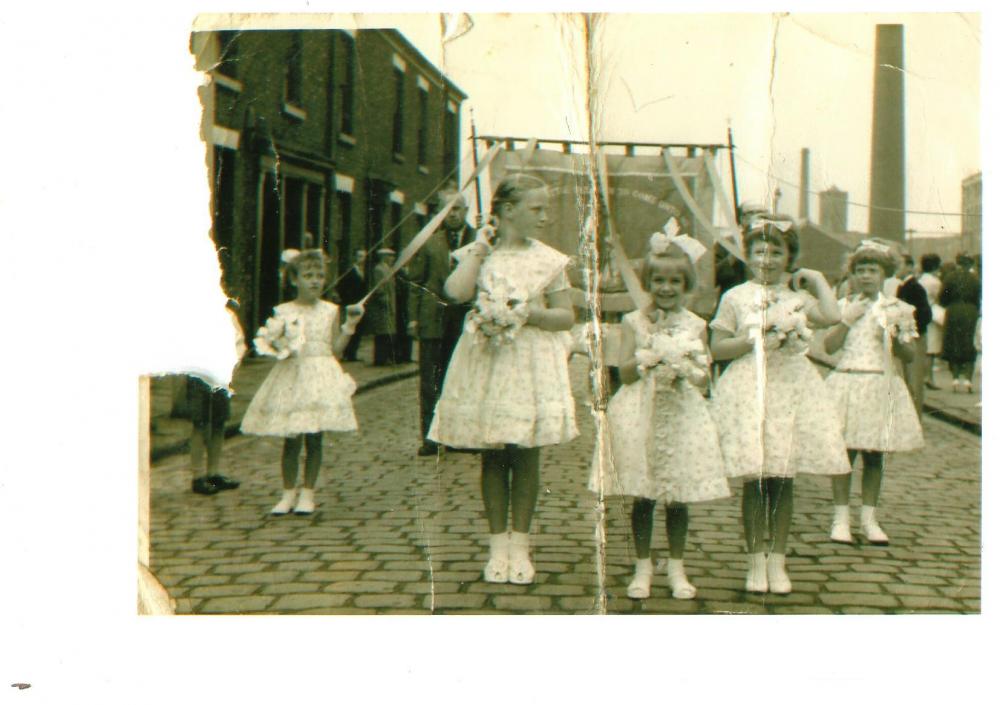 | | | |
| --- | --- | --- |
| | Image scaled down from 1000px to 705px wide | Click here, or click the photo to view original |
| | | |
| --- | --- | --- |
| | Sandra Johnson the little one at the front in the middle The tallest girl at the front I think her surname was Heap she had beautiful long red hair and lived in Queen St. | |
Comments by Elizabeth, 13th April 2018
Lovely photo of late 1950's, or 1960.
Comments by June, 13th April 2018
Looks like it may have been taken on St.Thomas Street, next to church.
Comments by Anne Melling, 13th April 2018
Sorry forgot to say approx. 1962
Comments by Helen of Troy, 14th April 2018
I love the way that the dresses, though slightly different in style, are made from the same fabric.
Comments by Maureen, 14th April 2018
Don't they look just beautiful.
Comments by Brian, 14th April 2018
These wonderful events should still be celebrated throughout the length and breadth of our country, why did we bow to their decline or was it political correctness, as not to upset? Throughout the world cultures hold onto their traditions with staunchness and resolve . We need to take great great care , with more and more Christian churches closing , that we donít become the minority .
Comments by Helen of Troy, 15th April 2018
Quite right Brian, what is wrong with us?
Comments by Christine Ackland, 30th May 2018

We have just come back from our daughters in Manchester and walking day is still going on in the villages around Saddleworth on the Friday before Whitsun followed by a huge brass band competition....lovely tradition