| | | |
| --- | --- | --- |
| Hindley | | Views: 18123 |
| Walking Day, Hindley | | Comments: 11 |
| Photo: Bill Eatock Item #: 8976 | | |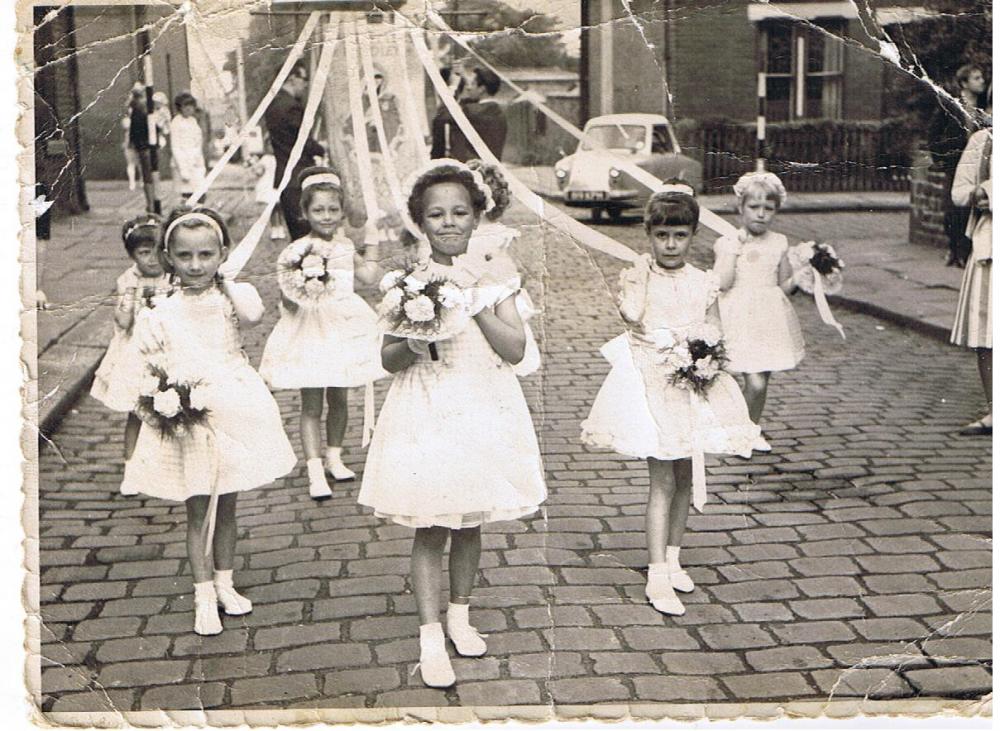 | | | |
| --- | --- | --- |
| | Image scaled down from 1000px to 731px wide | Click here, or click the photo to view original |
Comments by Neil A, 29th January 2009
Is that Church Street, looking towards Gilbert Street (Peter Street off to the right)?
Comments by Bill Eatock, 29th January 2009
Yes, the the parish church would be to the right of the picture.
Comments by Bill Eatock, 30th January 2009
When I took the picture in the 60s I never realised at the time that the little girl the third from the left would end up as my wife! We've now been married for 32 years.
Comments by COLIN HARLOW, 18th February 2010
Yes she has a twinkle in her young eyes.
Bill, you must have been very young aswell when you took this picture, good on you, and thanks for preserving such memories.
Comments by David Chambers, 6th February 2013

Just to inform -- the owner of the invalid vehicle in the background was Donald Atherton. I remember him getting his first one with three wheels and hand operated chain drive with a waterproof cover over his legs. Memories eh ?
Comments by Ann wright, 7th August 2013

Hi, I'm the girl in the middle of the picture are there any other people out there that went to St. Peters Sunday school?
Comments by Marie Atherton, 25th February 2014

Yes I went to St Peter's Sunday school I remember you well Ann
Comments by Barbara Alker was Lee, 12th May 2014

Ann was your mum Mary? If so she worked with my mum at Roberts at Hindley green turners factory, we visited when she lived on Liverpool Road my mum was Sally Lee. Xx
Comments by Ann Wright, 23rd November 2014
Yes my mum was Mary and she worked at Turners. We must have gone to Sunday school together. I think I walked every year until I was about 10 or 11!
Comments by Lynne Beaumont, 28th September 2017
Lovely photo.