| | | |
| --- | --- | --- |
| Leeds and Liverpool Canal | | Views: 25259 |
| Coal Barges | | Comments: 8 |
| Photo: Darren Bishop Item #: 7480 | | |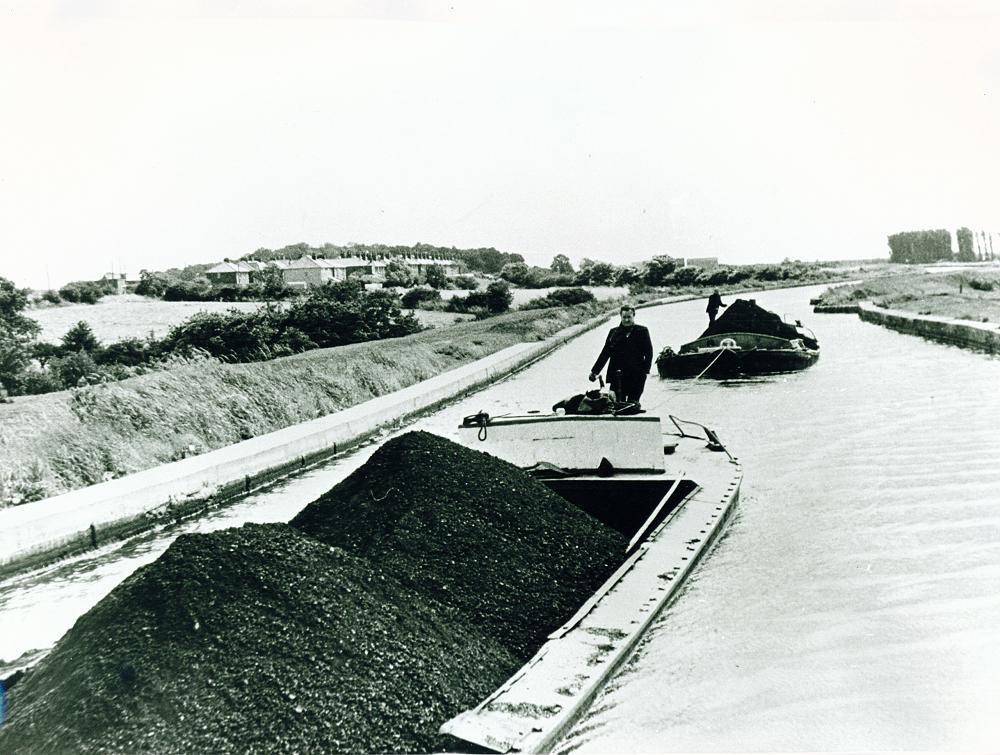 | | | |
| --- | --- | --- |
| | Image scaled down from 1000px to 755px wide | Click here, or click the photo to view original |
| | | |
| --- | --- | --- |
| | Coal Barges on the Leeds Liverpool Canal somewhere in Wigan. | |
Comments by E. Iddon, 28th October 2008
This Photo was taken on the stetch of canal between Dover lock and Plank lane, If you stand on Dover Bridge you can see this stetch of Canal.
Comments by Phil Taylor, 29th July 2009
The houses on the left hand side are the council houses in Crankwood.Where the tall trees are on the right is the old
sewerage farm.
Comments by mickey, 24th April 2010
That takes me back. I was a Sea scout at Abram, and e canoed this stretch.
Comments by Neil Tarpey, 16th May 2010
Hi Phil remember the clay hole
Comments by dave johnson, 18th June 2012
I think if they had put one more cob of coal in that barge it would have sunk?
Comments by percy.turner wild, 3rd April 2013

Both my Great Great Grand Dad John Wild of Hockerly (1793-1860)and Great Dad had barges on the Leeds and Liverpool Canal John Wild of Leigh (1820-1888). The latter captained his father's barge when only 8 years old. They used to carry lime. He was a very strong swimmer in later life and rescued over a dozen people from the canal. His last rescue was in 1880, but declined to accept the RHS medal for the act.
Comments by glover, 19th August 2013
my great grandad Richard Unsworth Glover also worked on the barges on the Leeds and Liverpool Canal in the 1800s
Comments by Tom Davies, 2nd August 2017

This may well be Ambush towing Viktoria